Single Euro Payments Area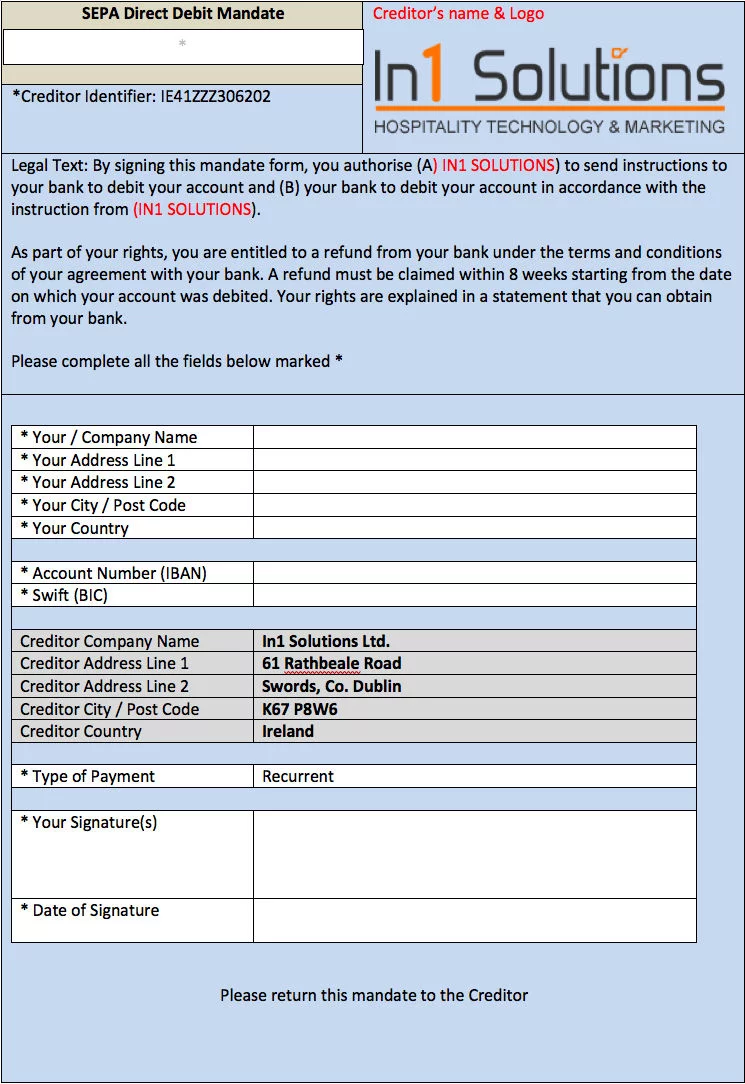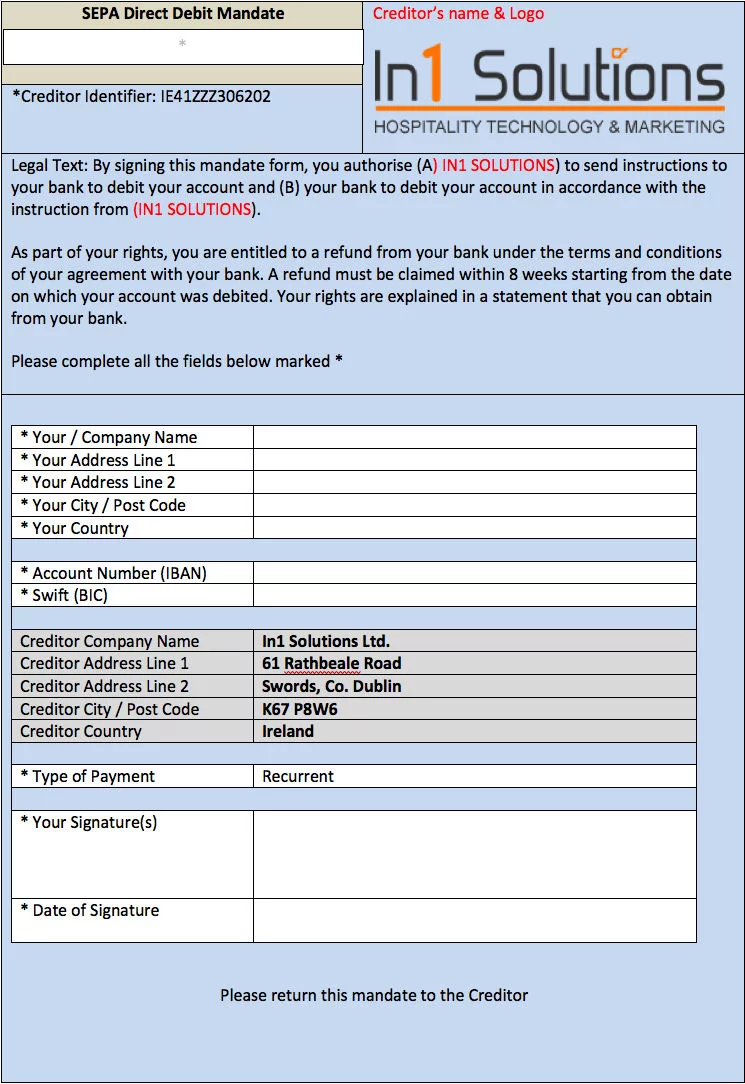 This SEPA DD mandate must be signed and returned by post as In1 must retain an original, signed document. The Direct Debit Mandate registration information is securely stored on In1 servers. We require the email of a Payment Contact for the Customer. We recommend a generic contact such as accounts@customerURL.ie or billing@customerURL.ie, in preference to that of an individual who may be on vacation at the time of some monthly billing, for example.
Once the SEPA DD set-up is complete, a variable amount will be debited by In1 each month per the balance in the statement on the In1 Management Console. Once received, the account will be operated under a Direct Debit process.
The payment plan is as follows:
Invoice issued after month end. Between 1st and 5th of the month.
Customer may review the account from, at minimum, the 5th to the 10th of the month and advise In1 of any issues or revisions.
In1 apply the debit on or about 10th of the month. The debit is applied to the customer account within approximately 3 to 5 days, provided sufficient funds are available.
When payment is received into In1 Solutions' bank account, the customer statement in the In1 Solutions Management Console is updated.
Our intention in the above timeline is to apply the Direct Debit as far from month end as possible. We are aware that month end is already a demanding time for payments by our Customers.